Inherit the home theater culture, and repeatedly implement measures to open up the future of manufacturing.
The long established home theater brand "OS SCREEN" is completely revived. Interview with CEO Okumura about the company's aim and future development.
2020.4.9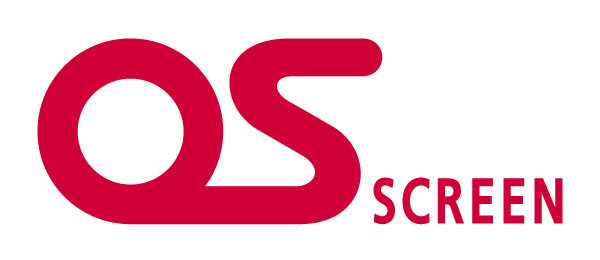 "OS SCREEN" brand is coming back. The company decided that now was a turning point in clarifying the difference between "images as a window for information" and to pursue image quality and emphasize its presence as an "OS face". In addition, measures to open up the future of manufacturing by inheriting the home theater culture of Japan, such as the "OS+e Dealer System", the new projector and screen rental service "e rental plus", and "Monozukuri Dr. KidsKey Academy" strike out repeatedly. Interviewed with Masayuki Okumura, CEO.

OS+e CO.,LTD.
CEO Masayuki Okumura

Profile/Osaka, Joined OS Co.,Ltd. on Sep. 1989, Appointed as CEO of OS Co.,Ltd. on Dec. 1990, Appointed as CEO of Home theater until today(Currently, OS+e), Motto is "Throw all into a task". Hobby:reading
What is the aim of "OS SCREEN" brand revival?
"OS SCREEN" brand has recently revived. OS+e Co., Ltd. (previously Home Theater Co., Ltd.), a consumer screen manufacturer, has been developing the brand since its inception in 2000. However, the brand has been unified to "OS" since 2011 due to the expansion of business areas. Please tell us about the reason of brand "OS SCREEN" revived at this time.
Our company originally began with the production and sale of screens for cinemas. Originally, it was a business based on enjoying video, but recently, especially in professional use, video has been positioned as a tool for sharing information, and the direction from entertainment to communication has changed drastically.
OS Screen Co., Ltd. changed its name to OS Co., Ltd. in 1988 to provide various communication tools, and changed the OS SCREEN brand to the OS brand at any time.
That was all well and good at that time. However, one day people started to ask me, "What is OS company manufacturing?"
Manufacturers need a "core". Naturally, the most outstanding feature of our company is nothing less than a screen which we have been working on for over 60 years. We believe it is an industry leading know how. However, time flows, the generation of customers has changed, and an increasing number of customers have been recognized only as manufacturers of the product categories they have been dealing with. The core had disappeared before we realized it.
The revival of the "OS SCREEN" brand is a return to the core of the brand. In order to do so, long-established screen manufacturers have to know exactly what products can be made because they have accumulated know-how and technology for many years. What is a screen like? We will also tell you about its performance and characteristics at the same time. At that time, "OS started from OS SCREEN," so everyone can fully understand our long-standing approach to screen, we have judged the revived of "OS SCREEN" brand is indispensable as crown brand that can deliver the best possible products now.
The video in the communication tool only needs to be able to recognize information. It is not a same screen that pursues better image quality as entertainment purpose. Now we have to clearly differentiate and appeal it to them. "The screens that have been pursuing image quality for more than 65 years since the start of cinema screens are truly different quality!" Once again, we would like to create a development in Japan and abroad that will make people gasp and groan. What kind of a company is OS ? Instead of saying, "Oh, yes, it's a screen company", we try to make sure that everyone understands. "OS SCREEN" brand will be revived with the desire to make it a crown brand.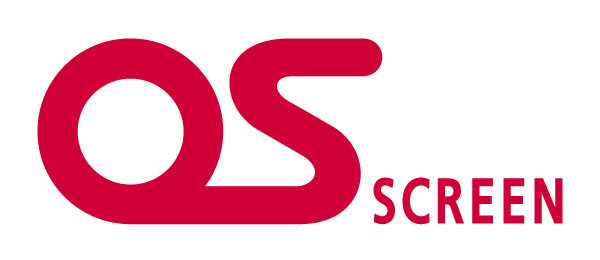 The upcoming Tokyo Olympics is another opportunity. 4K8K becomes more familiar and the resolution increases, the image quality can withstand the large screen of the screen. 5G commercial service is starting soon in Japan, we think it's the perfect time to share the big screen with everyone.
Could you tell us about the philosophy of "OS SCREEN"?
A screen is a passive product for projectors and motion picture projectors in the past, but in the case of a TV, it is equivalent to a screen, needless to say but it plays an important role. It obviously includes screen material development and excellent functionality, it is key that the products should be able to cope with the needs of change with times. For example, bright materials were required in the era of projectors, and cinema screens in the era of movie theaters, for home theaters, you need a screen with excellent tone, and you need a screen that is suitable for each application for professional use.
Another important is matching. How to maximize the performance of the combined projectors? The true value of a product cannot be demonstrated if it is made in a self-satisfied manner. How can we make our products more appealing to customers? Our corporate slogan is to deliver products that meet the needs of the time and our customers' demands with "Realizing the vision".
Partner holds the key to providing "A place of experience".
How will the revival of "OS SCREEN" brand differentiate from "OS" brand?
Screens for recognizing and sharing information will be differentiated as the "OS SCREEN" brand, with a focus on image, image quality and resolution, and screens that can produce clearer, more beautiful, and more gradations. We plan to set a standard for the latter issue.
"REIRODORU" which anticipated the 4K8K era, will also be deployed as an OS SCREEN brand.
In the current lineup, "Pure Matt Series" and "REIRODORU" will be the OS screen brand, so Pure Matt Series and REIRODORU under the OS brand will be discontinued. When launching the "OS SCREEN" brand, we will add a silent function to the flagship "STP" and "SEP" and make minor changes to "TP" and "EP" respectively. We are planning a full model change in the next stage, and we will expand the lineup by adding new products under development to the OS SCREEN brand.
It will become more important than ever to convey the appeal and capabilities of screens that pursue image quality and resolution.
The screen is the product which needs to be explained about the function, so you can't check the price on the internet and click to purchase. Each customer has different preferences, so we need to prepare the environment for actual viewing first. Therefore, it is important that customer fully understand the products which you are satisfied with.
However, we can't do anything with the power of the manufacturer alone, so we are working on partner with OS+e dealers nationwide to provide an environment where customer can view.
We can't ask all dealers for all products, so showrooms will display representative models and products with high demands in the area, and if customers request different products, We have set up a support system that we can lend in free of charge and back up so that we do not miss customer's viewing opportunities.
"OS SCREEN" brand products will be available only at the dealers.
What are the terms and conditions for the 25 OS+e dealers that currently exist across the country?Do you have any plans to expand your business in the future?
Understanding our concept and establishment of a system to explain products to customers. We request to dealers that display one or more products in the showroom. We will provide necessary and sufficient support as a manufacturer.
All of our dealers are rooted in the local area, so you will naturally have a limited trading area. We would like to avoid situations where customers have to travel too far to experience OS Screen products, so we would like to expand the number of dealers that meet these conditions as special dealers, while taking care not to overlap the areas.
Dealers are OS Screen's message transmission base, and they are the people who understand in the best.
We recognize that not only trust each other, but also share each other's risks and pursue future growth. When the OS +e dealer system was launched, we asked for the purchase of the OPTOMA projector "UHD65" and the flagship screen "REIRODORU" so that customer could be viewed in the showroom.We didn't want to leave everything up to the manufacturer, but rather to build partnerships with dealers that are willing to develop the next business through trial and error together.
It is our job as manufacturers to work together with our dealers to solve any problems they may be facing. There are some things that only a manufacturer can do, and some things that only a dealer can do, so we will provide thorough support for the former. There are things you want to do, but can't do even if you want to. We believe it is also important to know how much we can help in this regard.
The business environment surrounding "Home Theater" is far from optimistic.
It's inevitable that the market will shrink. However, in order to avoid falling down in a severe market environment where price competition is still falling, it shouldn't be judged by seeing at the screen for business use which mistakenly say "This is OS? What is good about this image quality?" By fully reviving the OS Screen brand as a flagship, we will be able to more clearly communicate that the OS Screen products are the highest selection and are used as references by other projector manufacturers, and we will be able to demonstrate our presence by saying, "We are the one who make them.
Open new business opportunities by rental projector and screen.
You are going to newly expand projector & screen rental services.
OS is the one who brought the world of big screen video images to the home theater world. If the home theater market is not lively now, changing the business conditions is also one of the jobs. Therefore, a new service we are launching is projector rental service.
Web portal service "aunno.onl" (Aunno Online) by OS+e will launch as "e Rental Plus" from mid-March. This is an AV equipment rental service based on the concept of "connecting people with things when they need it", starting with a projector and screen. The demand is expected for weddings and events after-party, business negotiations and exhibitions, but the main aim is "weekend demand", which is to enjoy and spending time leisurely with movies, sports and games on the weekend.
The mechanism is that when you apply on the WEB, you will receive the projector and screen in a special box. After the rental is over, the customer is required to return it in a special box.
Here, you may think that it is difficult to deliver a screen because it is large. But that's one of the points. It is a secret weapon flexible screen "FLEPITA". It can be extended up to 120 inches when used, but can be rolled up and compactly stored when carried, so it can be stored in a special box. If rental of projectors and screens is accepted, the range of rental products will further expand in the future.
(Flexible screen "FLEPITA" which enhance the mobility of "e Rental Plus" as a new service.)
Once we get a good response to full-scale operation, we are considering the next step, a scheme to provide face-to-face rental at OS +e's dealers. The biggest risk of rental business is theft. However, we can eliminate the worry of theft as much as possible if customer come to the store and provide a license copy. Also, after renting and using a projector and screen, there should be a need for "I want this, I want to buy it". This will create a mechanism to stimulate potential demand for home theaters and contribute to attracting customers. It will be great if we can start incorporating them as soon as they are agreed upon.
The future of Japanese manufacture entrusts "Monozukuri Dr.KidsKey Academy".
We heard that the next idea is in progress.
The OS Group is currently offering the "Monozukuri Dr.KidsKey Academy" at the OS Tokyo Building (Ayase, Adachi-ku), where children can learn the basics of "manufacturing" while having fun. A program of electronic circuit work such as a circuit for elementary school students in the second to sixth grades, programming to make it work as intended, and lean how to make robots in accordance with the real world through a combined experience that integrates three things of machine works for realizing the "movement".
Currently, many people who involved in manufacturing industry are elderly. The next generation to be inherited is given the finished product, throw it away if it breaks, and replace it. They are thinking of just use because it was raised in such an environment, the ability to understand the mechanism and principle of things is low. That's why we set up "Monozukuri Dr.KidsKey Academy" to encourage the next generation of super kids to take more interest in monozukuri in order to keep monozukuri in this country. If we don't foster the kids generation, there will be no future for manufacturing in this country.
The common language for learning things is English, so we are thinking of doing it in English eventually. Because, engineers who can't speak English won't be able to enter the world market. Elementary school students are also at a time when English education is undergoing major changes.
As a venue, we would like to consult with the OS+e dealers nationwide in the future. Some people have some knowledge of manufacturing. A grandfather of elderly audiophile can bring his grandchild and experience a craft class. Some of our dealers have already raised their hands, and as soon as we are ready, we plan to expand our franchising system. At dealers who can agree, by opening "Monozukuri Dr.KidsKey Academy", local people will gather at the store with children. I think that's where some people will become interested in home theater. I want to practice things that can lead to purchase, lead to the rental plan mentioned earlier, help the dealer's business even a little, and also contribute to revitalizing the community.
"Monozukuri Dr.KidsKey Academy" Currently, start a course at the OS Tokyo building(Ayase, Adachi-ku).
"Monozukuri Dr.KidsKey Academy" seems to be very popular.
Currently, the classes are held on the 5th floor of the OS Tokyo Building (Ayase Main School), but we are planning to set up a dedicated classroom on the 1st floor, and we are planning to increase the number of classes from once a week to twice a week and then to three times a week.
The average age of the people who are making the curriculum is 67 years old. As I said earlier, this is the reality of Japanese manufacturing. We also need to train people to teach, and we are envisioning a scheme to offer an empty room at home as a classroom by these elderly people, such as Kumon's. It also helps to earn money and prevent dementia. By interacting with children and creating a community, I think it will give them a place to show their presence, which will lead to an increase in the number of elderly people living healthy and long lives in an aging society.
We also have a plan to expand the "Monozukuri Dr. KidsKey Academy" to the world. At that time, for example, if the initial cost is covered by a monthly fee in developed countries, in an emerging country such as Africa, it can be held with a monthly fee suitable for that country. Transferring developed country profits to emerging countries will increase access to education, reduce conflicts and lead to world peace.
From the start of dealer system, the revival of the OS SCREEN brand, and a series of schemes are repeated that lead to CSR initiatives such as "e Rental Plus" and "Monozukuri Dr.KidsKey Academy".
It's a small company. That's why we can do it which big companies can't do in some case. Without forgetting that spirit at all time, we want to work on manufacturing, creating systems, and creating business models that will please our customers. One of the symbolic things is the revival of the "OS SCREEN" brand this time.
What is important is how we are able to propose products and systems to meet the speeding trends of the time and the diversifying tastes of our customers. It doesn't matter what your competitors and partner companies do. Because the only answer is "market and customer". We don't care if other companies' products are sold after we have attracted customers. It's all about making money in the shop. There is no point in competing for market share in a shrinking pie. The important thing is to expand the share itself and create new categories. If someone doesn't do it, nothing will change.
I don't know what we can do and how far we can go as a single company, but we can't start until we do something about it. This is the reason behind the revival of the OS SCREEN brand, as we believe that even a small and medium-sized company like ours can help the industry. And it is important to develop human resources so that Japanese manufacturing will not be interrupted in the future. We will work even harder to create a base for raising children who have the ability to think.
(Translation and writing by OSM Co.,Ltd., Overseas sales section)
Source:https://www.phileweb.com/interview/article/202003/09/734_2.html (Japanese)/MakeUseOf
| | |
| --- | --- |
| Nov. 18, 2020 | Introduce TerraSerde Solar Street Light, the Off-grid Solutions Used Solar Photovoltaics |
| Nov. 9, 2020 | Updated the Calendar for 2021. |
| Jul. 1, 2020 | OSI general catalog Vol.2 has been released. |
| May 20, 2020 | To the top of projection screen brand! OS group release OS SCREEN brand with the new fixed frame and electric type. |
| May 9, 2020 | The long established home theater brand "OS SCREEN" is completely revived. Interview with CEO Okumura about the company's aim and future development. |
| Feb. 7, 2020 | OSI general catalog has been released. |
| Nov. 28, 2019 | Updated the Calendar for 2020. |
| Mar. 23, 2019 | Each OS manager visited the Taiwan distributor "VANTAGE" with the president of the OS group, Mr. Okumura, and the appearance of the new product introduction was taken up by the Taiwanese media. |
| Jan. 1, 2019 | New Year Comment |
| Dec. 13, 2018 | Interviewed by Thai distributor "Piyanus Electric Ltd.,Part" and the video was uploaded on YouTube. |
| Nov. 28, 2018 | Updated the Calendar for 2019. |
| Nov. 2, 2018 | Various screens is awarded at the "VISUAL GRAND PRIX 2019" |
| Sep. 25, 2018 | Notice of temporary closure by in-house training |
| Jul. 23, 2018 | "REIRODORU" launching event was conducted in Taiwan |
| May 22, 2018 | OS NEWS for REIRODORU |
| May 22, 2018 | The development story of HF102 |
| Jan. 12, 2018 | "REIRODORU" launching event was conducted in Hong Kong |